/

Alvin Kamara Done Well During Saturday's Preseason Game Against The Chargers
Alvin Kamara Done Well During Saturday's Preseason Game Against The Chargers
Tuesday, August 28, 2018 5:45 PM America
After a valuable week of joint practices with the Los Angeles Chargers, New Orleans Saints coach Sean Payton felt comfortable extending that open approach to their preseason game by calling everything from a fake punt to multiple 2-point conversions.
Alvin Kamara rushed four times for 16 yards and one touchdown during Saturday's preseason game against the Chargers. He also caught one of two targets for 10 yards.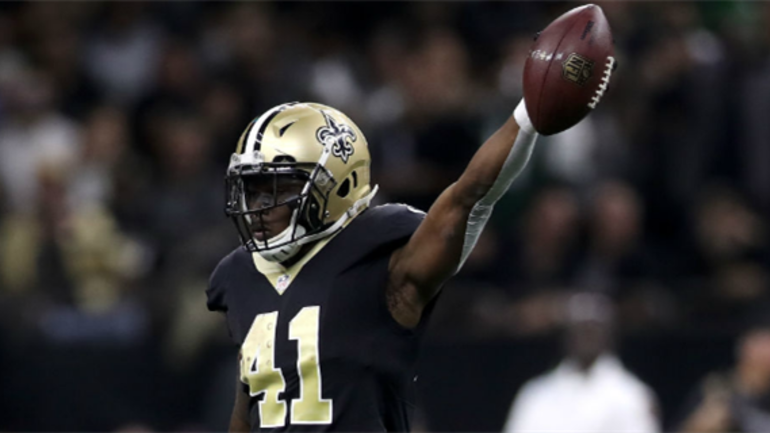 Kamara wasn't given much of a workload in his preseason debut, but it was still encouraging to see him receive a couple of rushing attempts in the red zone --
Kamara
polished off the Saints' first scoring drive of the game with a two-yard rushing plunge. Set to operate as the team's clear workhorse out of the backfield with Mark Ingram suspended the first four weeks of the year, Kamara might continue to be a prominent figure in the team's goal-line offense from the outset of the upcoming campaign. With that said, New Orleans could also lean on the bigger Jonathan Williams (6-foot, 223 pounds) when it gets in close.
Saints quarterback Drew Brees was 7 of 9 for 59 yards with an interception in three series, while Philip Rivers was 5 of 7 for 29 yards in a brief tuneup appearance for the Chargers. This was the second consecutive year the Chargers hosted the Saints in a preseason game at StubHub Center following practices between the teams in Orange County. While the workouts came later in training camp than usual, the Saints built off two productive days with a strong performance in the traditional dress rehearsal for the regular season