/

Drew Brees Takls Indianapolis Colts Quarterback Andrew Luck Comeback
Drew Brees Takls Indianapolis Colts Quarterback Andrew Luck Comeback
Thursday, July 19, 2018 2:27 PM America
New Orleans Saints quarterback Drew Brees appeared on The Ride with JMV on 1070 The Fan and, among other things, talked about Indianapolis Colts quarterback Andrew Luck.
Drew Brees has bounced back from a serious throwing shoulder injury before and still continued to turn in Hall of Fame numbers.
On Wednesday, Brees joined 'The Ride With JMV' on 1070 The Fan and touched on the rehab of Luck. He said he understands how tough Luck's road to recovery has been. The former Purdue quarterback even tossed out a bold prediction for how Luck will bounce back in 2018, after the Colts quarterback has not played football since Week 17 of the 2016 season.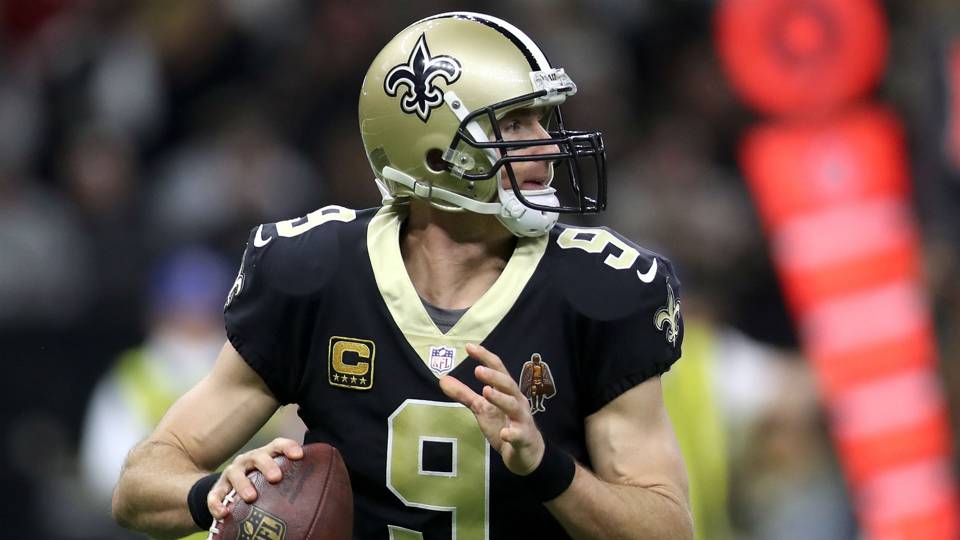 "I know it's extremely difficult, any type of injury to the throwing arm, especially what appears to be the extent of Andrew's," the former Purdue star said. "Obviously that's been a long road for him and a really tough road. But I think by all accounts Andrew, especially this offseason, has really worked his tail off to get back to where he's going to be able to compete at a high level."
"I'm calling it right now, it's either him or Darren Sproles for Football Comeback Player of the Year for the 2018 season, co-winners of the Football Comeback Player of the Year." Brees continues to work out with quarterback guru Tom House in southern California.
"There's so many elements to Tom House," Brees said to JMV. "We've been working together for 15 years. I was his first football player. He was exclusively baseball prior to that. But there's so much carryover just with throwers in general, whether you are talking about a baseball pitcher or a quarterback, or anyone swinging anything, a tennis player, a golfer, you name it. At the end of the day, it's about how do you perform at the highest level? How do you prepare yourself mentally, physically, emotionally, to prepare and then compete? And do it on a consistent basis time and time again at a very high level.
"It's extremely difficult, and without a guy like him in my life to guide me through some really tough times early in my career, I certainly wouldn't be where I am now. I still spend a lot of time with him now. I just saw him (Tuesday) as I prep for camp. Just constantly going back and building on the foundation by which I can build each and every year. Because really you go back to the basics at the beginning of every offseason just so you can reestablish that foundation by which you are going to build, build, build and go out and perform at a high level during the season."