/

Thomas Morstead Does 418 Pull-ups, Raises $62K For Chris Cordaro
Thomas Morstead Does 418 Pull-ups, Raises $62K For Chris Cordaro
Tuesday, July 24, 2018 2:44 PM America
On July 25, Saints P Thomas Morstead and his gridiron brethren will report to training camp and begin working toward their goal of winning Super Bowl LIII. On Monday,Morstead, arguably the NFL's fittest punter, put his fitness to the test for a heart-warming cause, as he set out to help raise $60,000 for former Saints employee Chris Cordaro and his family as he battles cancer.
Chris Cordaro was working as a sales executive for the Saints when he was diagnosed with neuroendocrine carcinoma in the pancreas, liver, bone, spine, scalp and multiple lymph nodes. "Chris got diagnosed three years ago," Morstead said. "I met him a number of times and just figured I'd go visit him in the hospital. He had a really bad diagnosis – I think he had two or three months to live, three years ago. Call it what you want; I call it a miracle.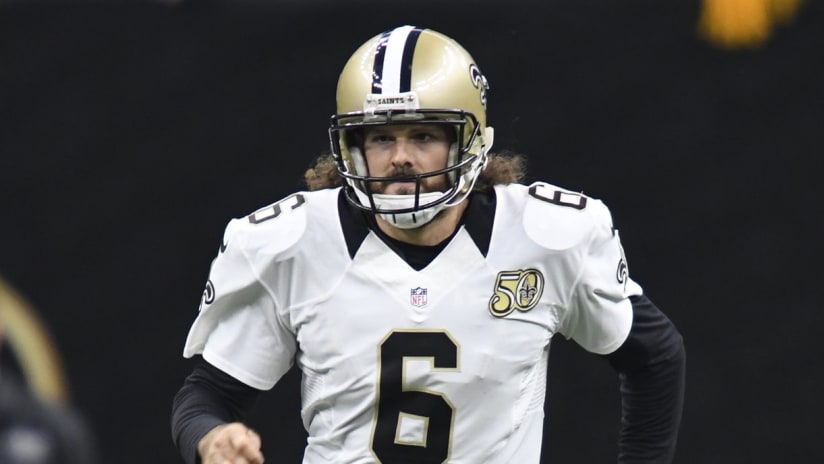 "I don't know. When you just see somebody handling something so adverse in such an awesome way, that was kind of the pull to want to do something. I was talking with one of my priest friends here in town and he just said, 'If you feel called to do anything, you need to do it.' Me and my wife are doing a donation, which kicked it off. Just wanted people to know that I had skin in the game, I wasn't just asking for people's money, that it was important to me. It's important to a lot of people in this Saints building."
Important enough to Saints owner Gayle Benson, General Manager Mickey Loomis, Coach Sean Payton and a host of other team officials and players to stop by, greet Cordaro and watch Morstead lift himself time and again.
He had a goal of 400 pull-ups in the hour (he did them in one-minute intervals, in which he'd do several pull ups, then break for the remainder of the minute, then repeat). He completed 418.As of Monday night, Morestead's fundraiser has $62,000 and continues to grow. The punter is familiar with using social media to help others, back in January he raised over $200K for children battling cancer.